About Our Ministry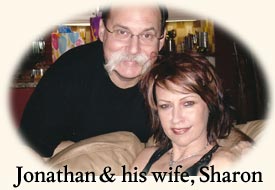 The time to live the unity of the Scriptures has arrived. Through the music of Settel International Ministries, both Gentiles and Jews can touch the Heart of God and feel the arms of Messiah Yeshua surround them.
This act alone brings us together and the special love of Messiah is the glue that will hold us together.
The anointing that knows no boundaries or status is a common denominator; the one place where we see more with our eyes closed, than with them opened. Welcome to the world of worship where we seek to bless The King.
History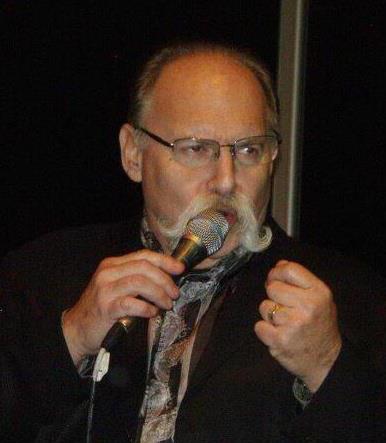 Jonathan is a man after the heart of God. He ministers extensively worldwide, bringing us back to our Jewish roots through Messianic expressions of worship and teachings.
Jonathan's travels have taken him to many countries as well as a variety of Christian and Messianic Congregations. The passion of this ministry is to see the Body of Messiah unite and in so doing exposes Anti-Semitism within the Church. Many have wept in repentance upon altar calls, releasing the Genesis 12:3 blessing.
Our desire is to see all of Israel (the Jewish people) come to know Messiah as the Body of Believers provokes them to jealousy. Many have responded to the call for salvation and letters are received daily reflecting the impact Jonathan's music has had on people's lives. This music and ministry materials have gone into places where Jonathan has yet to go.
Some letters we've received have come from halfway houses, homes for battered women, hospitals, those with serious illnesses, people mourning and those in need of emotional, inner and physical healing. Countless reports of changed lives such as these fuels this ministry forward into the plans and purposes of God.
Jonathan has written and distributed a book entitled "Delight in the Shabbat," which has brought "much delight" to many as they celebrate Yeshua as our Sabbath rest. He has also narrated "The Jewish New Testament," a translation by Dr. David Stern, bringing the completeness of the Gospel to all Bible Believers. This project is available on sixteen 90 minute tapes from Lederer Publications (800) 773-6574.
Settel International Ministries has released Messianic praise and worship music on CD and DVD. Current releases are continually in production as the Lord lays it on Jonathan's heart to do so.
Biography

Jonathan, husband of Sharon Settel, father of six children was born in Berlin, Germany and grew up in a traditional Jewish family in Washington, D.C. He studied music at IAU. For twenty years he was a vocalist in nightclubs, hotels, bars and cruise ships in the United States. In February of 1984, while employed by Walt Disney World, Jonathan had an "Encounter with Eternity." He became a Believer in Yeshua HaMashiach, (Jesus, the Messiah.)

He was discipled for six years in a small church in Florida and was one of their worship leaders for their Erev Shabbat Service. In 1990, Jonathan responded to The Lord's call to make "Aliyah" (returned to his homeland, Israel), and moved his family to Jerusalem where he came to love and identify completely with the Israeli culture. In 1990, Settel International Ministries was birthed. After a tremendous growth in Ministry, he and his family then returned to the United States to fulfill the next leg of the journey.

Jonathan continues to travel & is presently based out of Palm Beach County, Florida. For further ministry details & booking inquiries, please contact: Booking4Jonathan@aol.com.
Themes for Meetings

Can man curse what God has blessed?
Numbers 23:8-10
Pray for, Ask for, Seek--"The Peace of Jerusalem"
Psalms 122:6-9
Shabbat, Yeshua & the Family
(Impartation of blessings)
Israel, Israel (The Land), Israel--The People
Exodus 6:7, Numbers 23:9, Deuteronomy 4:37,
II Samuel 7:23, Psalms 135:4, Isaiah 43, Romans 11
Passover Seders (The Spotless Lamb)
Shavuot (Pentecost)
Sukkot (Feast of Tabernacles)
Jonathan's personal testimony
The " Eye of the Needle" (Are you willing to worship the "King of Kings")?
Deuteronomy 26:10, 1 Chronicles 16:29, Psalms 95:6, Matthew 4:10, John 4:24, Revelations 14:7
Forgiveness ( The Jews, Germany and the Holocaust)
Community wide Concerts/Conferences
Praise & Worship settings
Worship Workshop Seminars
(For worship leaders, dance teams, banner ministries, and congregational leaders)